Guía a Objetivos y Trofeos de Untale: King of Revinia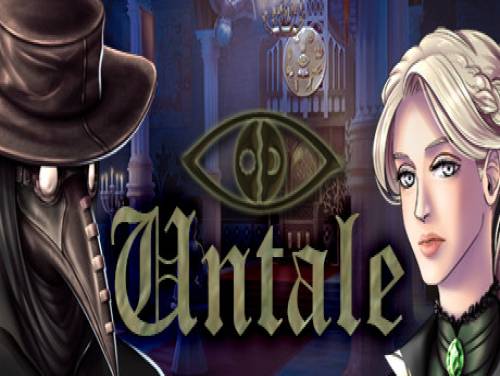 Objetivos de Steam
Untale: King of Revinia
La noche que lo cambió todo

The night that changed it all

Sea testigo de los acontecimientos de la fatídica noche

¡Viva el Rey!

Long live the King!

Asciende al trono

Un tablero para gobernarlos a todos

One board to rule them all

Adquirir una herramienta útil digna de un rey

Lo que podría haber sido

What could have been

Sea testigo de un posible resultado de muchos

Mente aguda

Keen mind

Utilice su ingenio y la información recopilada para llegar a la conclusión correcta

El juez, el jurado y el verdugo

The judge, the jury and the executioner

?

Simbólico, ¿no es así?

Symbolic, is it not?

?

El veneno más dulce de todos

The sweetest poison of all

Persigue tu interés amoroso

El valor siempre es digno de elogio, pero ...

Courage is always praiseworthy, but…

?

Camino a la verdad

Pathway to the truth

?

Con amigos como este ...

With friends like this…

?

Una persona digna de confianza

A person worthy of trust

?

Los lazos que nunca se rompen

The bonds that never break

?

La forma más común de hacerlo

The most common way to go

?

El Consejo dividido

The Council divided

?

Solucionador de acertijos

Riddle solver

?

Final pacífico

Peaceful end

?

Maestro de juicios

Master of trials

Realice todos los juicios sobre el acusado

Mano desnuda

Hand laid bare

?

Un torneo a r Recuerde

A tournament to remember

Participar en el torneo y luchar hasta el final

Llamas de purificación

Flames of purification

?

Rabia justa

Righteous anger

?

La verdadera historia que pocos conocerán

The true story few will ever know

?

La decisión final

The ultimate decision

?

Todo está bien si acaba bien

All is well that ends well

?

Niebla, vino y venganza

Mist, wine and revenge

?

Desafiante hasta el final

Defiant to the end

?

La decisión correcta no siempre es la mejor decisi

The right decision is not always the best decision

?

Monarquía preservada

Monarchy preserved

?

Cómo han caído los poderosos…

How the mighty have fallen…

?

… era un impostor

… was an imposter

?

Maestro de combate

Combat master

Completa una pelea sin recibir una sola herida

Una maravilla de tres días

A three-day wonder

?

Royal ratón de biblioteca

Royal bookworm

Adquirir todo el conocimiento literario posible en la breve vida de un rey

En la mente de un narrador

In the mind of a storyteller

?

Rey de Revinia

King of Revinia

¡Felicitaciones por obtener todos los logros! ¡Esperamos que hayas disfrutado de nuestro juego!