Guía a Objetivos y Trofeos de Your Chronicle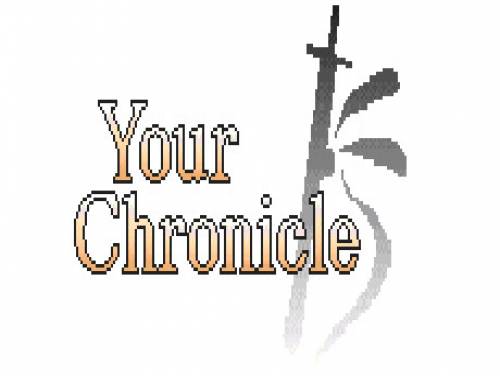 Objetivos de Steam
Your Chronicle
Tutorial

Tutorial

Derrota a tu padre en el entrenamiento.Riprova

Primer aliado

First ally

Invoca Slime.Riprova

Pequeño héroe

Little hero

Salva a la niña

Rompe el límite

Break through the limit

Desbloquea el ritual oscuro

Graduado de principiante

Graduated from beginner

Alcanza el rango 10.

Señor de la cueva

Lord of the Cave

Derrota a Orc

Invencible en mis locales

Undefeatable in my locals

Alcanza el rango 20.

Sal de tu caparazón

Break out of your shell

Alcanza el rango 30.

La historia anterior

The previous story

Leer todos los libros disponibles en la Biblioteca

Empieza aquí

It starts here

Reencarnar una vez

Lucir hábil

Looking Skilled

Alcanza el rango 50.

Perseverancia

Perseverance

Reencarna 3 veces.

Caridad

Charity

Completa el evento Orfanato

Un futuro

One future

Reencarnarte 5 veces.

Deberías ducharte

You should take a shower

?

Chef glotón

Gluttonous chef

Aprende todas las recetas del Taller de cocina

Determinación

Determination

Agota todas las historias de los barrios marginales

Aprendiz de caballero

Knight apprentice

Completa todas las líneas de misiones en el Área de entrenamiento de caballeros

Niña

Little girl

Salvar a Norn

Me estoy acostumbrando a Reencarnación

I'm getting the hang of Reincarnation

Reencarna 10 veces.

Gente del bosque

Forest People

Derrota a Treant

Estudio diario

Daily study

Investiga todo lo que el Laboratorio de Monstruos tiene para ofrecer

El primer

The first

Desbloquea la gula

¿Aún no ha terminado?

It's not over yet?

Completa Chronicle 1

The Cleaner

The Cleaner

Derrota a Slime de purificación

Cambia el futuro doloroso

Change the sorrowful future

Defiende la aldea de Smith

Más fuerte than Rock

Stronger than Rock

Derrota al Rock Golem

Bendición lunar

Moon Blessing

Derrota al anciano Treant

Asesino de dragones

Dragon Slayer

Derrota al Dragón Escarlata

¡Sabor salado para un cuerpo cansado!

Salty taste for a tired body!

?

Finalmente he te conocí

I've finally met you

Clear Chronicle 2

Fiesta de la anchoa

Anchovy party

?

La importancia de la piedad filial

Importance of Filial piety

Haz que Iari sea un amigo

Si no te hubiera conocido ese día

If I hadn't met you that day

Deja a Norn

Fricción inevitable

Inevitable friction

Completa la conversación con el obispo

Sella el oscuridad con poder sagrado

Seal the darkness with holy power

Completa Chronicle 3

Desert Guardian

Desert Guardian

Derrota a King Cobra

El mundo entero es mío

The Whole World is Mine

Desbloquear Codicia

Lazy

Lazy

Desbloquea la pereza

Juramento sin dueño

Oath without owner

Recoge 2 anillos de compromiso

Combate manía

Combat mania

Alcanza el rango 100.

Embajador de Buena Voluntad de Anchoa

Anchovy Goodwill Ambassador

?

Apestas

You stink

?

Rey Bestia

Beast King

Derrota al Griffon

¡Retrocede!

Stand back!

?

Ermitaño

Hermit

?

Buscador

Seeker

Reencarna 50 veces.

Desastre andante

Walking disaster

?

¿Es este tu deseo?

Is this your wish?

Completa la crónica 4

Viajero en el tiempo

Time Traveler

Reencarna 100 veces.