Guía a Objetivos y Trofeos de Hobo: Tough Life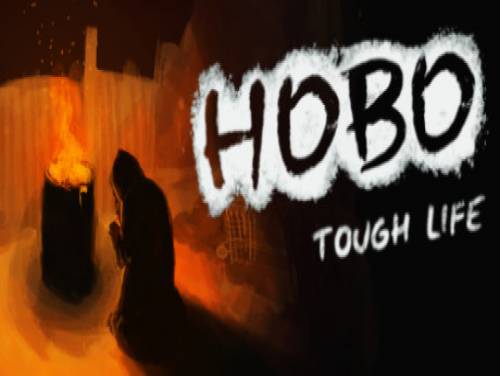 Objetivos de Steam
Hobo: Tough Life
Disculpe ...

Excuse me...

Habla con un transeúnte por primera vez.

Buscadores Guardianes

Finders Keepers

Descubre un hallazgo espectacular por primera vez.

¡Que haya calor!

Let There Be Warmth!

Enciende un fuego por primera vez.

Humildes comienzos

Humble Beginnings

Coloca un objeto en tu escondite por primera vez.

Llamada para despertar en frío

Cold Wake-Up Call

Despierta de su sueño debido a que hace demasiado frío.

Manitas

Handyman

Crea un objeto por primera vez.

Es hora de ensuciarse

Time to Get Dirty

Toca 100 metralla.

Una vez más ... para la buena suerte

One more time... for good luck

?

Dinero fácil

Easy Money

Termine su primera oportunidad laboral.

Cansado de caminar

Tired of Walking

Utiliza el transporte público por primera vez.

Ten piedad ...

Take Pity...

Obtén 1000 coronas mendigando.

Luchador

Fighter

Gana tu primera batalla.

Shhhh ... Sucede

Shhhh... It Happens

?

Zoólogo

Zoologist

?

Viviendo en grande

Living Large

Mejora tu escondite al nivel máximo.

Las tablas han cambiado

Tables Have Turned

Derrota a un matón.

Influencer

Influencer

Alcanza la confianza 100 con diez NPC diferentes.

El buen chico

The Good Guy

?

¿Aún sigo sin hogar?

Am I Still Homeless?

?

The Thief

The Thief

?

Highway to Hell

Highway to Hell

?

Haga clic, haga clic, pop

Click, click, pop

Desbloquea 100 cerraduras.

Rags to Riches

Rags to Riches

Obtén 5000 coronas mendigando.

Cuatro de una clase

Four of a Kind

Desbloquea todos los personajes jugables.

Dung Beetle

Dung Beetle

Toca 500 metralla.

El mejor amigo del hombre

Man's Best Friend

Salva a un perro de ser devorado.

Samaritano

Samaritan

Completa 30 favores.

Descuento de cinco dedos

Five-finger Discount

Roba 100 artículos a los transeúntes.

El ejecutor

The Enforcer

?

El limpiador

The Cleaner

?

El devorador

The Guzzler

?

El distribuidor

The Dealer

?

El líder

The Leader

?

El santo

The Saint

Resuelve el robo en la iglesia de San Mauricio.

Buhonero de aceite de serpiente

Snake Oil Peddler

Vende 100 artículos a los transeúntes.

Lo que es tuyo es mío

What's Yours Is Mine

Roba 500 artículos a los transeúntes.

Improvisar. Adaptar. Superar.

Improvise. Adapt. Overcome.

Sobrevive a la primera temporada.

Busy Bee

Busy Bee

Termina 30 oportunidades laborales.

Ciudadano modelo

Model Citizen

?

David y Goliat

David and Goliath

Derrota a Kroll.

¡Viva el Rey!

Long Live the King!

Conviértete en el rey vagabundo.

Street Warrior

Street Warrior

Derrota a 50 matones.

¿Es esto incluso legal?

Is This Even Legal?

?

He estado peor

I've Been Worse

?

Rock Bottom

Rock Bottom

?

La hora de las brujas

The Witching Hour

Duerme acumulativamente durante una hora fuera de tus escondites.

La leyenda de Praslav

The Legend of Praslav

Obtén todos los demás logros.

Trata con el diablo

Deal with the Devil

Vístete como un fanático del género musical más duro.

Mi nombre es M. Q. Klinger

My Name Is M. Q. Klinger

Vístete como una mujer.

Blancanieves y los siete enanitos

Snow White and Seven Dwarves

?

Lobo de la calle Wenceslao

Wolf of Wenceslas Street

Vende 500 artículos a los transeúntes.

Lock Whisperer

Lock Whisperer

Desbloquea 500 cerraduras.

Renaissance Man

Renaissance Man

Aprenda todas las ventajas disponibles. (En varios mundos)

Maestro de todos los oficios

Master of All Trades

Logra el dominio de todas tus habilidades. (En varios mundos)

Urban Explorer

Urban Explorer

Descubre todos los puntos de interés. (En varios mundos)

Winter's End

Winter's End

Sobrevive a la tercera temporada.

Estás jugando el juego equivocado

You're Playing the Wrong Game

Alcanza la puntuación de 100 en la máquina recreativa.