Guía a Objetivos y Trofeos de Star Wars Pinball VR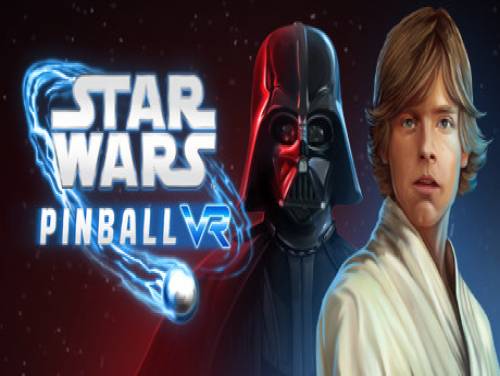 Objetivos de Steam
Star Wars Pinball VR
Chewie, estamos en casa

Chewie, we're home

Adorna tu entorno con una recompensa desbloqueada.

Explorador galáctico

Galactic explorer

¡Explora tu colección jugando en al menos 3 mesas diferentes!

La Fuerza es fuerte con este

The Force is strong with this one

Avanza de rango y conviértete en un Iniciado Jedi en el Lado Luminoso o un Adepto Sith en el Lado Oscuro.

Poder puro e indómito

Raw, untamed power

?

¡Todas las alas informan!

All wings report in!

Inicia la bola múltiple de la Estrella de la Muerte en la mesa de Star Wars ™: Episodio VI

Dark Lord

Dark Lord

¡Colecciona a Darth Vader en la mesa Star Wars ™ ️ Pinball: Classic Collectibles!

¡Gente de arena! ¡O peor!

Sand People! Or worse!

¡Completa un modo Tusken Raider en la mesa Star Wars ™: Episodio IV!

Great Disturbance

Great Disturbance

¡Sigue jugando duro y gana una puntuación de al menos 150 millones en cualquier mesa!

Dispara a través de la galaxia

Fire across the galaxy

¡Duelo con el Inquisidor en la mesa de Star Wars Rebels ™!

Un pase más

One more pass

¡Derrota a un caminante AT-AT en la mesa de Star Wars Episodio V!

Una verdad

One truth

¡Construye el Gran Holocrón recolectando todos los fragmentos!

Nueve ceros

Nine Zeros

?

El mandaloriano

The Mandalorian

Completa la historia en la mesa Star Wars ™ ️ Pinball: The Mandalorian ™ ️.

Nuevo maestro de la fuerza

New Master of the Force

¡Haz tiros combos y alcanza un Combo Maestro en la tabla Maestros de la Fuerza!

Poder inconmensurable

Immeasurable power

¡Completa Krennic's Wrath en el nivel 2 en la mesa Star Wars ™ Pinball: Rogue One ™!