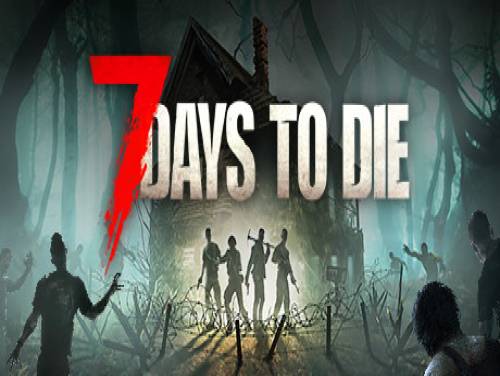 Nos complace de presentaros este artículo dedicado a los trucos y códigos de 7 Days to Die. Aquí encontraréis todos los recursos que nuestra redacción ha encontrado sobre 7 Days to Die, y en particular, también Trainers y Achievements.
Si puedes encontrar otros, no duden en enviárnoslos. Los añadiremos a los que existen todavía con eventuales agradecimientos públicos.
7 Days to Die es un mundo abierto del juego, que es una combinación única de shooter en primera persona, survival horror, de defensa de la torre y juegos de rol. Para jugar el último zombie survival sandbox RPG que vinieron antes. Navezgane está esperando por usted!
Todas las informaciones de los trucos contenidas en este artículo son válidas para 7 Days to Die desde el 13/11/2013, para las consolas PC / PS4 / XBOX ONE. La lista se actualiza cada vez que el juego se publica para una nueva consola.':
Descubre variados Trucos, Consejos y Estrategias para 7 Days to Die (PC / PS4 / XBOX ONE): Salud Infinita y Aguante Infinito.
Es también disponible el Trainer para 7 Days to Die. Un trainer es un programa que añade trucos al juego si ejecutado mientras el mismo es en ejecución. Al final de la página hay una lista de trucos que es posible desbloquear con este programa.
Al final de la página podréis leer la lista de Objetivos a conseguir para las correspondientes consolas, junto a una pequeña explicación de como alcanzarlos.
La introducción ha terminado. Aquí hay los trucos de este juego.