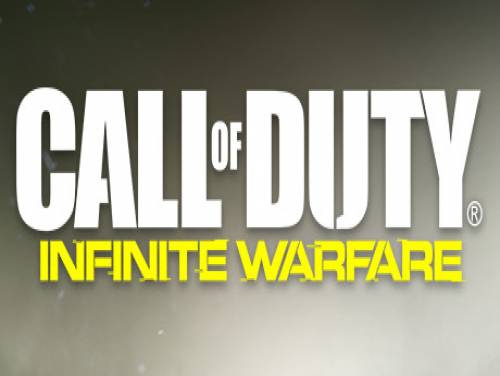 Bienvenido al artículo de este sitio asociado a los trucos y a los desbloqueables de Call of Duty: Infinite Warfare. Todos los secretos que conocemos relativos a este juego son escritos sobre esta página.
Si posees otro material no dudes en postearlo o enviárnoslo. Estaremos encantados de postearlo dentro del artículo con eventuales agradecimientos.
Interminable Guerra tiene tres modos: Campaña, multijugador y Zombies.
Nuestro material puede ser utilizado con las siguientes consolas : PC / PS4 / XBOX ONE. Esta lista se actualiza constantemente desde el PC / PS4 / XBOX ONE o sea cuando el juego ha sido lanzado.
Descubre variados Trucos, Consejos y Estrategias para Call of Duty: Infinite Warfare (PC / PS4 / XBOX ONE): Así que Dios y Ilimitado De Salud.
Para Call of Duty: Infinite Warfare puedes también descargar un trainer promo ofrecido por terceros. Si ejecutado junto al juego, este trainer te permitirá activar trucos que no podrías obtener de ninguna otra manera.
Al final de la página podréis leer la lista de Objetivos a conseguir para las correspondientes consolas, junto a una pequeña explicación de como alcanzarlos.
La introducción ha terminado. Aquí hay los trucos de este juego.