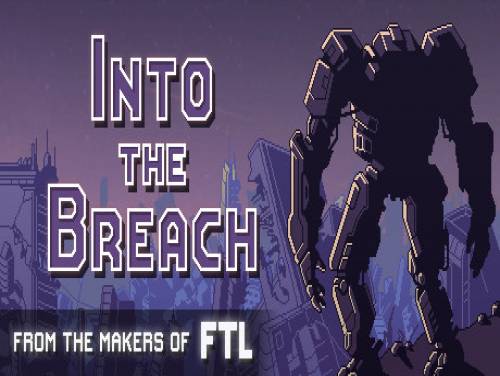 Hola y bienvenidos a Apocanow. Os presentamos el artículo sobre trucos y códigos de Into the Breach. Esperamos que os sirva y que os permita mejorar vuestra experiencia videolúdica.
¿Conoces otros? Estaremos contentos de recebirlos, a fin de poderlos publicar sobre el sitio actualizando este artículo.
El Control de poderosos medios mecánicos desde el futuro para vencer un peligro para el extranjero. Cada intento de salvar el mundo presenta un nuevo desafío generado al azar en este juego basado en turnos.
Nuestro material puede ser utilizado con las siguientes consolas : PC. Esta lista se actualiza constantemente desde el PC o sea cuando el juego ha sido lanzado.
Descubre variados Trucos, Consejos y Estrategias para Into the Breach (PC): Guía de Logros de Juego.
¡Tenemos también a disposición la guía de Into the Breach! En nuestra página dedicada a la guía de Into the Breachencontrarás un video guía que te mostrará todos los pasos para llegar al cumplimiento del juego.
Para Into the Breach puedes también descargar un trainer promo ofrecido por terceros. Si ejecutado junto al juego, este trainer te permitirá activar trucos que no podrías obtener de ninguna otra manera.
Al final de la página podréis leer la lista de Objetivos a conseguir para las correspondientes consolas, junto a una pequeña explicación de como alcanzarlos.
Vamos a mostraros los trucos después de la introducción que acabamos de escribir.