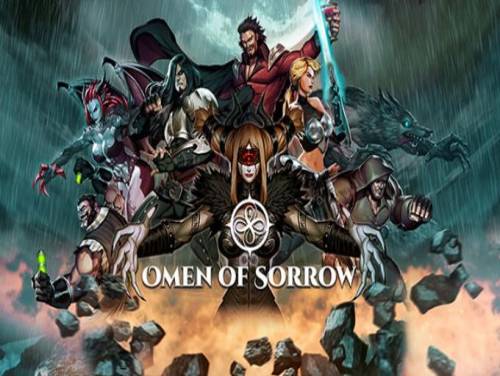 ¡Bienvenidos a Apocanow! Este artículo trata de trucos y códigos del juego Omen of Sorrow y reúne en si todo el material videolúdico sobre este juego, en particular también Trainers, Achievements y eventuales guías.
Si conoces otros, sugiérelos contactándonos y estaremos encantados de publicarlos aquí sobre este artículo.
Presagio de Tristeza es un clásico juego de lucha 2D-a-cuatro botones, con gráficos de Unreal Engine 4, con un reparto de personajes inspirados en el clásico de terror, la fantasía y la mitología, y un sistema de combate diseñado desde cero para aprovechar las habilidades del jugador, en lugar de estadísticas o el azar, con la mecánica de combate profundo que facilitan el movimiento y el rango en un apretado funcionamiento para ofrecer una experiencia atractiva tanto para los profesionales como para los recién llegados!
Tenemos material válido para PC / PS4 / XBOX ONE. La lista de las consolas está en continua renovación desde el 01/01/2018, fecha cuando Omen of Sorrow ha sido publicado.
Descubre variados Trucos, Consejos y Estrategias para Omen of Sorrow (PC / PS4 / XBOX ONE): Consejos Útiles.
Al final de la página también encontraréis una lista de objetivos desbloqueables de este juego con una pequeña guía.La lista es en inglés sin embargo hemos también agregado una versión traducida automaticamente para facilitar la comprensión.
Gracias por leer esta pequeña introduccíon. Vamos ahora a mostrar los trucos.