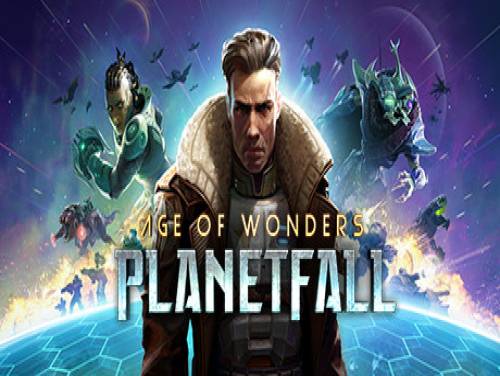 ¡Bienvenidos a Apocanow! Este artículo trata de trucos y códigos del juego Age of Wonders: Planetfall y reúne en si todo el material videolúdico sobre este juego, en particular también Trainers, Achievements y eventuales guías.
Si conoces otros desbloqueables o estrategias, no dudes en contactárnos o comentar el artículo. Lo rendirás más completo y útil para todos los visitantes.
La edad de las Maravillas: Planetfall es el nuevo juego de estrategia de Triumph Studios, creadores de la aclamada serie de la Edad de las Maravillas. Este nuevo episodio es el título del espacio: va a encontrar de nuevo la clásica dinámica de combate táctico por turnos, y la capacidad para construir un vasto imperio...
Los trucos que poseemos con válidos para PC / PS4 / XBOX ONE y tendrían que serlo desde cuando el juego ha sido lanzado, o sea el 6/07/2019. Actualizamos el listado de las consolas cada vez que se añade una nueva a la lista.
Descubre 2 Trucos, Consejos y Estrategias para Age of Wonders: Planetfall (PC / PS4 / XBOX ONE): El movimiento en el Mapa ilimitado y Movimiento ilimitado.
Además de los trucos podemos ofreceros las guías de este juego bajo forma de video guía. Entra en la página de guía de Age of Wonders: Planetfall y podrás encontrar una guía paso a paso para terminar el juego y, a menudo, también a los coleccionables del juego.
Hemos también encontrado un Trainer para este juego. Este programa para PC permite de añadir trucos al juego que no podriás obtener de ninguna otra manera y activarlos mientras juegas.
Hemos también reunido para vosotros la lista de los Achievements con al lado una pequeña explicación traducida de como obtenerlos.
Y finalmente aquí hay los tan esperados trucos de este juego.