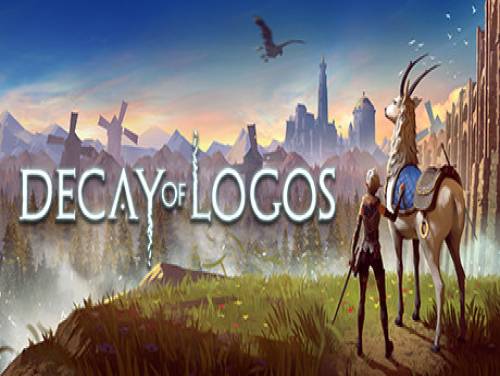 ¡Bienvenidos a Apocanow! Este artículo trata de trucos y códigos del juego Decay of Logos y reúne en si todo el material videolúdico sobre este juego, en particular también Trainers, Achievements y eventuales guías.
Si puedes encontrar otros, no duden en enviárnoslos. Los añadiremos a los que existen todavía con eventuales agradecimientos públicos.
Sumérgete en el mundo de la Descomposición De los Logotipos y revela sus misterios. Explorar las antiguas mazmorras, luchar contra enemigos despiadados y viaja a través de una vibrante reino de la fantasía está interconectado con su mística compañero de alces.
Todas las informaciones de los trucos contenidas en este artículo son válidas para Decay of Logos desde el 30/07/2019, para las consolas PC / PS4 / XBOX ONE / SWITCH. La lista se actualiza cada vez que el juego se publica para una nueva consola.':
Descubre variados Trucos, Consejos y Estrategias para Decay of Logos (PC / PS4 / XBOX ONE / SWITCH): Ilimitado de salud y Ilimitado aguante.
Sobre este sitio es también disponible la guía de Decay of Logos: un video guía hecho de video sacados por YouTube te orientará desde el inicio hasta el final del juego y a menudo también mediante los secretos y coleccionables dentro del juego.Puedes encontrar todo esto en nuestra página oficial dedicada a la guía de Decay of Logos
¡Si queréis muchos trucos para Decay of Logos es vuestro día de suerte! Tenemos a disposición un Trainer que, una vez descargado y ejecutado durante el juego, os permitirá de desbloquear muchos trucos. Podréis encontrar la lista de los trucos desbloqueables más abajo.
Al final de la página podréis leer la lista de Objetivos a conseguir para las correspondientes consolas, junto a una pequeña explicación de como alcanzarlos.
Después de esta introducción sobre el juego, aquí hay los trucos que os hemos prometido.