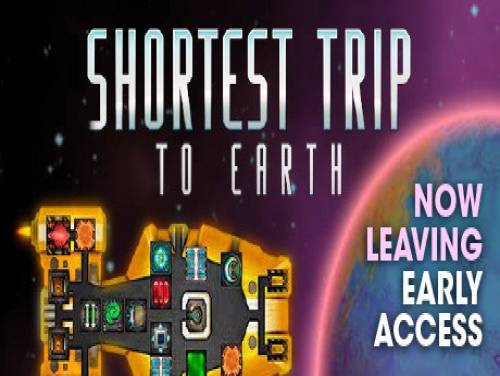 ¡Bienvenidos! A seguir hemos reunido los trucos de Shortest Trip to Earth, y no solo. Eventuales Achievements, Códigos y Trainer serán agregados en esta página si y cuando serán disponibles.
Si conoces otros, sugiérelos contactándonos y estaremos encantados de publicarlos aquí sobre este artículo.
Más corto Viaje a la Tierra es un simulador espacial roguelike centrado en la exploración, en la gestión de la nave, y en las batallas tácticas. Partes de un peligroso viaje a través del universo, donde los estragos de una guerra intergaláctica.
Tenemos material válido para PC. La lista de las consolas está en continua renovación desde el 15/07/2019, fecha cuando Shortest Trip to Earth ha sido publicado.
Descubre variados Trucos, Consejos y Estrategias para Shortest Trip to Earth (PC): Productos orgánicos ilimitado y Combustible ilimitado.
¡Si queréis muchos trucos para Shortest Trip to Earth es vuestro día de suerte! Tenemos a disposición un Trainer que, una vez descargado y ejecutado durante el juego, os permitirá de desbloquear muchos trucos. Podréis encontrar la lista de los trucos desbloqueables más abajo.
Al final de la página también encontraréis una lista de objetivos desbloqueables de este juego con una pequeña guía.La lista es en inglés sin embargo hemos también agregado una versión traducida automaticamente para facilitar la comprensión.
Y finalmente aquí hay los tan esperados trucos de este juego.