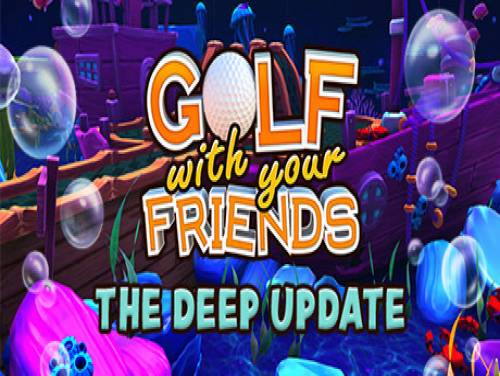 Bienvenidos a la página relativa a los trucos de Golf With Your Friends. Os mostramos todo el material que hemos encontrado, siendo esto un sitio totalmente dedicado a los trucos y a las guías de videojuegos.
Esperamos que os sirva de ayuda y que valoréis nuestro trabajo. Si tienes trucos a sugerir, comenta o contáctanos y actualizaremos la página
Una cosa servono gli amici, se non un giocare un campo de golf... con gli amici! Il mini golf diventa maxi en el Golf Con Sus Amigos, tra percorsi pieni di insidie e partita simultanee tra 12 giocatori!
Los trucos que poseemos con válidos para PC y tendrían que serlo desde cuando el juego ha sido lanzado, o sea el 19/05/2020. Actualizamos el listado de las consolas cada vez que se añade una nueva a la lista.
Descubre variados Trucos, Consejos y Estrategias para Golf With Your Friends (PC): Consejos Útiles.
Al final de la página podréis leer la lista de Objetivos a conseguir para las correspondientes consolas, junto a una pequeña explicación de como alcanzarlos.
Vamos a mostraros los trucos después de la introducción que acabamos de escribir.