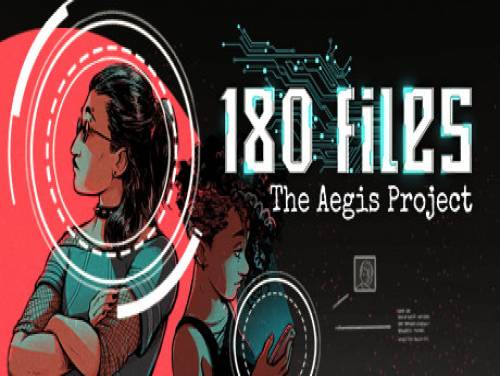 Hola y bienvenidos a Apocanow. Os presentamos el artículo sobre trucos y códigos de 180 Files: The Aegis Project. Esperamos que os sirva y que os permita mejorar vuestra experiencia videolúdica.
Si estás al corriente de nuevos trucos, estaremos felices de conocerlos. ¡Contáctanos o comenta este artículo! Ayudarás también otros usuarios que los están buscando.
Descubrir una web del mal como un superspy! Romper las reglas, romper corazones–no romper la cubierta.
Este juego ha sido otorgado el 09/07/2020 y los trucos que poseemos son válidos para PC. Este listado será actualizado en el tiempo cada vez que nos damos cuenta de la existencia de nuevas consolas sobre las cuales 180 Files: The Aegis Project ha sido publicado.
Descubre variados Trucos, Consejos y Estrategias para 180 Files: The Aegis Project (PC): Consejos Útiles.
Disponible también al final del artículo la lista de los Achievements de este juego con una indicación de como desbloquearlos.
La introducción ha terminado. Aquí hay los trucos de este juego.