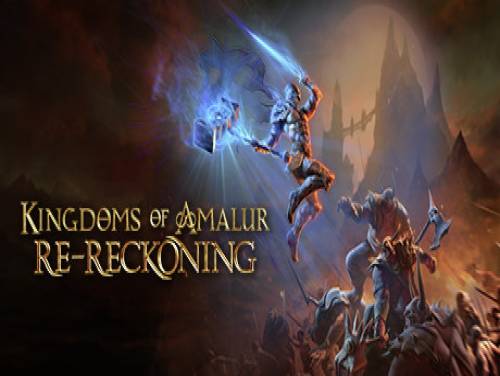 ¡Os presentamos la página de Apocanow dedicada a los trucos y secretos de Kingdoms of Amalur: Re-Reckoning! En si se encuentan todos los desbloqueables y estrategias para seguir adelante en el juego, superar las partes dificiles y descubrir nuevas partes del juego.
Si puedes encontrar otros, no duden en enviárnoslos. Los añadiremos a los que existen todavía con eventuales agradecimientos públicos.
¡Vuelve un éxito de RPG! Remasterizado con gráficos impresionantes y un juego actualizado, Re-Reckoning ofrece intensos combates de rol personalizables en un mundo de juegos enorme.
Los trucos que poseemos con válidos para PC y tendrían que serlo desde cuando el juego ha sido lanzado, o sea el 8/08/2020. Actualizamos el listado de las consolas cada vez que se añade una nueva a la lista.
Descubre variados Trucos, Consejos y Estrategias para Kingdoms of Amalur: Re-Reckoning (PC): Flechas y munición infinitas y modificación: límite de inventario.
¿No basta?¡Tenemos además la guía de Kingdoms of Amalur: Re-Reckoning! Puedes encontrarla en la específica guía de Kingdoms of Amalur: Re-Reckoning de este sitio. Si te has bloqueado en algún punto del juego no hay mejor manera que consultar los videos que hemos reunido para ti.
Podemos también ofreceros el Trainer para este juego. En una página específica podrás descargar el Trainer de Kingdoms of Amalur: Re-Reckoning, que te permitirá desbloquear nuevos trucos no desbloqueables de otro modo.
Para vosotros hemos también puesto a disposición la lista de Achievements de este juego con una explicación traducida automaticamente de como desbloquearlos.
Después de esta introducción sobre el juego, aquí hay los trucos que os hemos prometido.