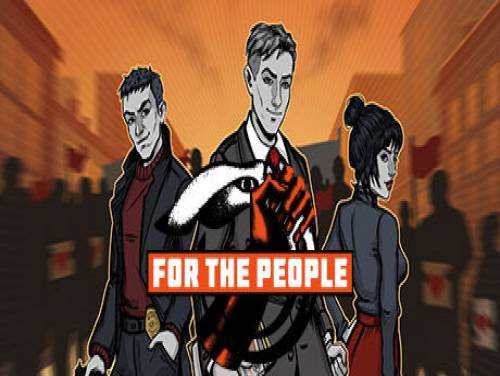 Bienvenido al artículo de este sitio asociado a los trucos y a los desbloqueables de For the People. Todos los secretos que conocemos relativos a este juego son escritos sobre esta página.
¿Conoces otros? Estaremos contentos de recebirlos, a fin de poderlos publicar sobre el sitio actualizando este artículo.
For the People es una mezcla de simulación de gestión política y una novela visual que pone a los jugadores en la piel de un joven funcionario de gobierno idealista encargado de dar forma al futuro de una ciudad industrial comunista. ¿El partido proveerá para la gente, o la gente es simplemente engranajes de su máquina? ..
For the People ha sido publicado el 13/08/2020 para PC. Nos ocupamos de actualizar el listado de las consolas por el cual el juego ha sido publicado a lo largo del tiempo en el caso de que los trucos se aplicaran también a las nuevas llegadas.
Descubre variados Trucos, Consejos y Estrategias para For the People (PC): Consejos Útiles.
Hemos también reunido para vosotros la lista de los Achievements con al lado una pequeña explicación traducida de como obtenerlos.
Después de esta introducción sobre el juego, aquí hay los trucos que os hemos prometido.