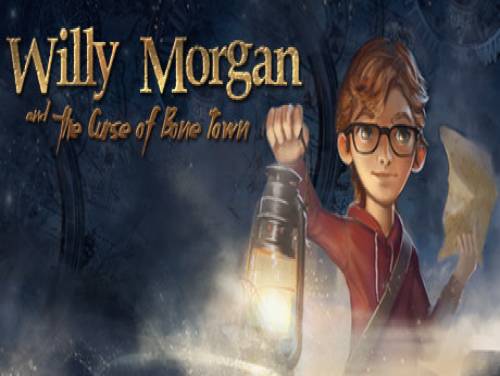 ¡Bienvenidos a Apocanow! Este artículo trata de trucos y códigos del juego Willy Morgan and the Curse of Bone Town y reúne en si todo el material videolúdico sobre este juego, en particular también Trainers, Achievements y eventuales guías.
¡Si has encontrado nuevos secretos o códigos y quieres compartirlos, no dudes! Estamos siempre felices de poder integrar nuestro material con otro y ponerlo disponible a todos.
Una carta de hace 10 años, una intrincada red de mentiras por revelar y un misterio por resolver. Explora una ciudad pirata poco convencional, sumérgete en el pasado, recoge objetos y busca pistas para ayudar a Willy a descubrir qué le pasó a su padre ...
Tenemos material válido para PC. La lista de las consolas está en continua renovación desde el 11/08/2020, fecha cuando Willy Morgan and the Curse of Bone Town ha sido publicado.
Descubre variados Trucos, Consejos y Estrategias para Willy Morgan and the Curse of Bone Town (PC): Consejos Útiles.
Al final de la página también encontraréis una lista de objetivos desbloqueables de este juego con una pequeña guía.La lista es en inglés sin embargo hemos también agregado una versión traducida automaticamente para facilitar la comprensión.
La introducción ha terminado. Aquí hay los trucos de este juego.