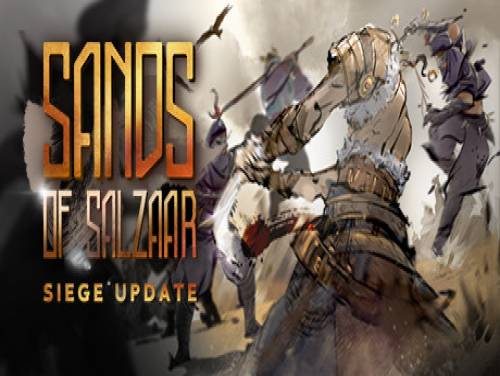 Bienvenidos a la página relativa a los trucos de Sands of Salzaar. Os mostramos todo el material que hemos encontrado, siendo esto un sitio totalmente dedicado a los trucos y a las guías de videojuegos.
¿Conoces otros? Estaremos contentos de recebirlos, a fin de poderlos publicar sobre el sitio actualizando este artículo.
Llevándote a un desierto exótico donde reclutarás, entrenarás y conducirás a tus tropas a la batalla contra ciudades y facciones rivales. Embárcate en una aventura exclusivamente tuya; Personajes, profesiones y facciones personalizables. La tierra está llena de una variedad de secretos ocultos.
Los trucos que poseemos con válidos para PC y tendrían que serlo desde cuando el juego ha sido lanzado, o sea el 03/01/2020. Actualizamos el listado de las consolas cada vez que se añade una nueva a la lista.
Descubre variados Trucos, Consejos y Estrategias para Sands of Salzaar (PC): Fácil desbloqueo de habilidad y velocidad de juego.
Sands of Salzaar tiene también a disposición un Trainer promo. Si lo descargas y lo ejecutas mientras juegas, te permitirá obtener funcionalidades nuevas, normalmente trucos suplementarios que no podrías obtener de ninguna otra manera.
Bajo los trucos también encontraréis la Lista de los Objetivos para este juego con una pequeña explicación de como obtenerlos todos.
Gracias por leer esta pequeña introduccíon. Vamos ahora a mostrar los trucos.