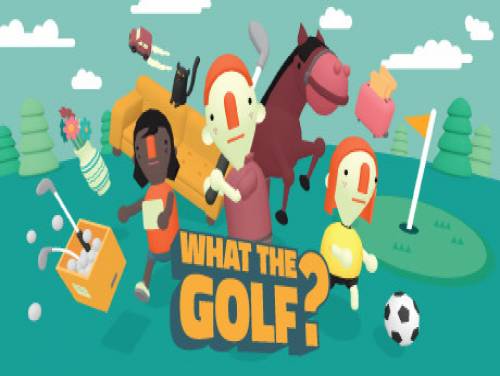 Nos complace de presentaros este artículo dedicado a los trucos y códigos de WHAT THE GOLF?. Aquí encontraréis todos los recursos que nuestra redacción ha encontrado sobre WHAT THE GOLF?, y en particular, también Trainers y Achievements.
¡Podrían no ser todos! Si has encontrado algo nuevo contáctanos o comenta este artículo y estaremos felices de añadir tu material a lo que existe todavía.
Para personas que odian el golf, hecho por personas que no saben nada de golf.
Los trucos que poseemos con válidos para PC y tendrían que serlo desde cuando el juego ha sido lanzado, o sea el 22/10/2020. Actualizamos el listado de las consolas cada vez que se añade una nueva a la lista.
Descubre variados Trucos, Consejos y Estrategias para WHAT THE GOLF? (PC): Consejos Útiles.
Disponible también al final del artículo la lista de los Achievements de este juego con una indicación de como desbloquearlos.
Y finalmente aquí hay los tan esperados trucos de este juego.