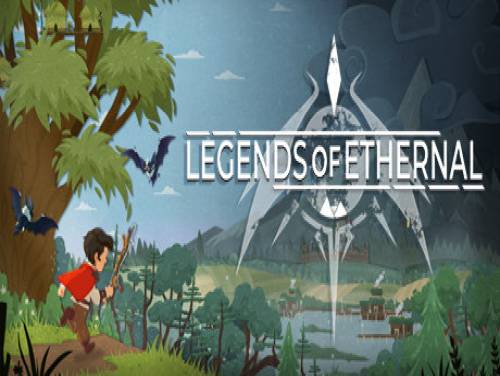 Bienvenidos a la página relativa a los trucos de Legends of Ethernal. Os mostramos todo el material que hemos encontrado, siendo esto un sitio totalmente dedicado a los trucos y a las guías de videojuegos.
Si posees otro material no dudes en postearlo o enviárnoslo. Estaremos encantados de postearlo dentro del artículo con eventuales agradecimientos.
Legends of Ethernal es un juego de acción y aventuras en 2D para un jugador en el que debes explorar entornos bellamente diseñados, resolver acertijos ingeniosos y luchar contra criaturas tenaces para descubrir la verdad sobre la desaparición de tus padres.
Este juego ha sido otorgado el 30/10/2020 y los trucos que poseemos son válidos para PC. Este listado será actualizado en el tiempo cada vez que nos damos cuenta de la existencia de nuevas consolas sobre las cuales Legends of Ethernal ha sido publicado.
Descubre variados Trucos, Consejos y Estrategias para Legends of Ethernal (PC): Consejos Útiles.
Bajo los trucos también encontraréis la Lista de los Objetivos para este juego con una pequeña explicación de como obtenerlos todos.
Gracias por leer esta pequeña introduccíon. Vamos ahora a mostrar los trucos.