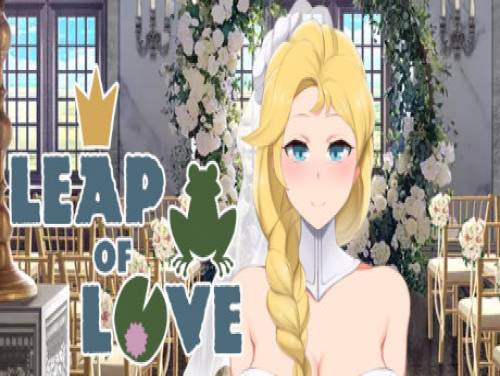 Nos complace de presentaros este artículo dedicado a los trucos y códigos de Leap of Love. Aquí encontraréis todos los recursos que nuestra redacción ha encontrado sobre Leap of Love, y en particular, también Trainers y Achievements.
Si posees otro material no dudes en postearlo o enviárnoslo. Estaremos encantados de postearlo dentro del artículo con eventuales agradecimientos.
Leap of Love es un juego de fantasía en el que juegas como Kaheroux, una rana convertida en príncipe por un mago misterioso. Inténtalo de nuevo El truco de ese hechizo es que debe encontrar y casarse con una princesa en un mes o volver a ser una rana.
Este juego ha sido otorgado el 31/12/2020 y los trucos que poseemos son válidos para PC. Este listado será actualizado en el tiempo cada vez que nos damos cuenta de la existencia de nuevas consolas sobre las cuales Leap of Love ha sido publicado.
Descubre variados Trucos, Consejos y Estrategias para Leap of Love (PC): Consejos Útiles.
Al final de la página podréis leer la lista de Objetivos a conseguir para las correspondientes consolas, junto a una pequeña explicación de como alcanzarlos.
Después de esta introducción sobre el juego, aquí hay los trucos que os hemos prometido.