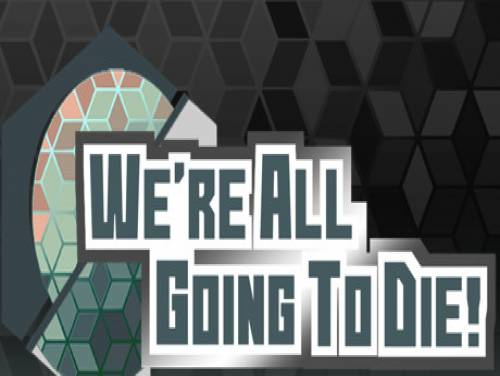 Bienvenidos a la página relativa a los trucos de We're All Going To Die. Os mostramos todo el material que hemos encontrado, siendo esto un sitio totalmente dedicado a los trucos y a las guías de videojuegos.
Si estás al corriente de nuevos trucos, estaremos felices de conocerlos. ¡Contáctanos o comenta este artículo! Ayudarás también otros usuarios que los están buscando.
Reúne un escuadrón y lucha por sobrevivir en Todos vamos a morir. ¡Inténtalo de nuevo! Trabaja junto con un escuadrón usando habilidades, equipo y explorando diferentes niveles para aprovechar al máximo tu lucha contra tu muerte, después de todo, en algún momento todos moriréis. Inténtalo de nuevo
Este juego ha sido otorgado el 19/02/2021 y los trucos que poseemos son válidos para PC. Este listado será actualizado en el tiempo cada vez que nos damos cuenta de la existencia de nuevas consolas sobre las cuales We're All Going To Die ha sido publicado.
Descubre variados Trucos, Consejos y Estrategias para We're All Going To Die (PC): Consejos Útiles.
Bajo los trucos también encontraréis la Lista de los Objetivos para este juego con una pequeña explicación de como obtenerlos todos.
Gracias por leer esta pequeña introduccíon. Vamos ahora a mostrar los trucos.