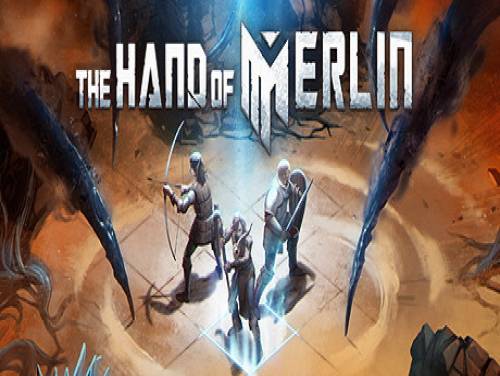 Bienvenido al artículo de este sitio asociado a los trucos y a los desbloqueables de The Hand of Merlin. Todos los secretos que conocemos relativos a este juego son escritos sobre esta página.
Si conoces otros desbloqueables o estrategias, no dudes en contactárnos o comentar el artículo. Lo rendirás más completo y útil para todos los visitantes.
The Hand of Merlin es un juego de rol por turnos donde la leyenda artúrica se encuentra con el horror de la ciencia ficción. Recluta héroes mortales para explorar tierras llenas de maldad de otro mundo, toma decisiones narrativas plegables en encuentros interactivos únicos y busca los fragmentos perdidos de tu alma en todo el mundo. multiverso!
The Hand of Merlin ha sido publicado el 11/04/2021 para PC. Nos ocupamos de actualizar el listado de las consolas por el cual el juego ha sido publicado a lo largo del tiempo en el caso de que los trucos se aplicaran también a las nuevas llegadas.
Descubre variados Trucos, Consejos y Estrategias para The Hand of Merlin (PC): Consejos Útiles.
Podemos también ofreceros el Trainer para este juego. En una página específica podrás descargar el Trainer de The Hand of Merlin, que te permitirá desbloquear nuevos trucos no desbloqueables de otro modo.
Hemos también reunido para vosotros la lista de los Achievements con al lado una pequeña explicación traducida de como obtenerlos.
La introducción ha terminado. Aquí hay los trucos de este juego.