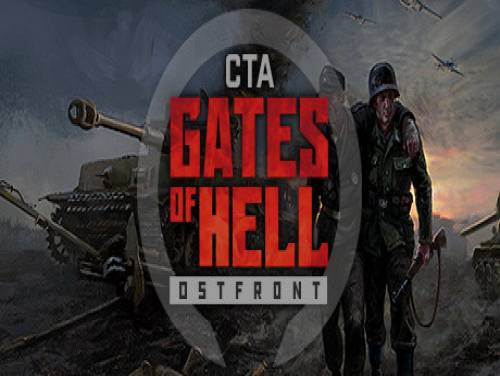 ¡Bienvenidos! A seguir hemos reunido los trucos de Call to Arms - Gates of Hell: Ostfront, y no solo. Eventuales Achievements, Códigos y Trainer serán agregados en esta página si y cuando serán disponibles.
¿Conoces otros? Estaremos contentos de recebirlos, a fin de poderlos publicar sobre el sitio actualizando este artículo.
Disfrute del asombroso realismo de la Segunda Guerra Mundial, sin escatimar en detalles.RiprovaEste RTS históricamente preciso te permite controlar a soldados de infantería individuales en intrépidas incursiones y regimientos enteros de tanques en las mayores batallas de la guerra.RiprovaHa llegado el momento de experimentar el infierno que soportaron los soldados.Riprova
Nuestro material puede ser utilizado con las siguientes consolas : PC. Esta lista se actualiza constantemente desde el PC o sea cuando el juego ha sido lanzado.
Descubre variados Trucos, Consejos y Estrategias para Call to Arms - Gates of Hell: Ostfront (PC): Velocidad y modificación del juego: límite máximo de MP.
¿Querrías muchos trucos para Call to Arms - Gates of Hell: Ostfront que no podrías obtener de otro modo? Descarga el Trainer disponible sobre este sitio al final de la página. Una vez ejecutado y activado te permitirá añadir trucos al juego no obtenibles de otro modo.
Al final de la página también encontraréis una lista de objetivos desbloqueables de este juego con una pequeña guía.La lista es en inglés sin embargo hemos también agregado una versión traducida automaticamente para facilitar la comprensión.
Terminadas todas las premisas, os mostramos los trucos que hemos reunido.