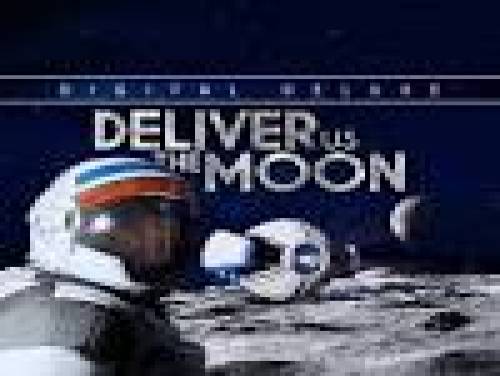 Nos complace de mostraros el material videolúdico que hemos reunido para Deliver Us the Moon.
Esperamos que os sirva de ayuda y que valoréis nuestro trabajo. Si tienes trucos a sugerir, comenta o contáctanos y actualizaremos la página
Deliver Us The Moon está ambientada en un futuro cercano donde los recursos naturales de la Tierra se agotan. En un esfuerzo por resolver la crisis energética, las potencias mundiales crearon la Agencia Espacial Mundial y aseguraron una nueva y prometedora fuente de energía en la luna.La Agencia Espacial Mundial colonizó y operó desde la luna hasta que una fatídica noche cesaron todas las comunicaciones con la Tierra y se perdió la fuente de energía para investigar lo sucedido y salvar a la humanidad.Durante esta aventura, tu único compañero es un pequeño robot llamado ASE. Juntos atravesarán la luna, explorarán estructuras abandonadas, recopilarán pistas y eventualmente descubrirán los secretos y los objetivos ocultos que están en juego. Solo confiando en tu ingenio tendrás la oportunidad ¡para entregar con éxito la luna!
Deliver Us the Moon ha sido publicado el 06/22/2022 para PC / PS4 / PS5 / XBOX ONE / XSX. Nos ocupamos de actualizar el listado de las consolas por el cual el juego ha sido publicado a lo largo del tiempo en el caso de que los trucos se aplicaran también a las nuevas llegadas.
Descubre variados Trucos, Consejos y Estrategias para Deliver Us the Moon (PC / PS4 / PS5 / XBOX ONE / XSX): Consejos Útiles.
Disponible también al final del artículo la lista de los Achievements de este juego con una indicación de como desbloquearlos.
Terminadas todas las premisas, os mostramos los trucos que hemos reunido.