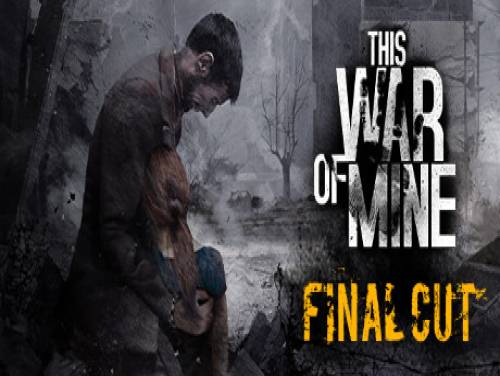 Nos complace de presentaros este artículo dedicado a los trucos y códigos de This War of Mine: Final Cut. Aquí encontraréis todos los recursos que nuestra redacción ha encontrado sobre This War of Mine: Final Cut, y en particular, también Trainers y Achievements.
Si estás al corriente de nuevos trucos, estaremos felices de conocerlos. ¡Contáctanos o comenta este artículo! Ayudarás también otros usuarios que los están buscando.
En This War Of Mine no juegas como un soldado de élite, sino como un grupo de civiles que intentan sobrevivir en una ciudad sitiada, luchando contra la escasez de alimentos y medicamentos y en constante peligro por parte de francotiradores y carroñeros hostiles.
Tenemos material válido para PC. La lista de las consolas está en continua renovación desde el 14/10/2014, fecha cuando This War of Mine: Final Cut ha sido publicado.
Descubre variados Trucos, Consejos y Estrategias para This War of Mine: Final Cut (PC): Elementos TOMAR infinitos y editar: hora de la noche actual.
¡De este juego tenemos también a disposición el trainer promo!Un trainer es un programa para PC que, si ejecutado junto al juego, te permite desbloquear muchísimos trucos.
Al final de la página podréis leer la lista de Objetivos a conseguir para las correspondientes consolas, junto a una pequeña explicación de como alcanzarlos.
Y finalmente aquí hay los tan esperados trucos de este juego.