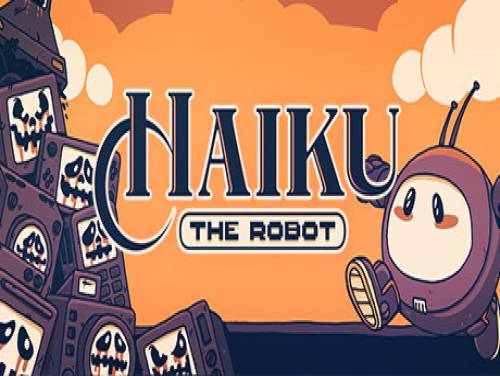 Nos complace de mostraros el material videolúdico que hemos reunido para Haiku, the Robot.
¡Podrían no ser todos! Si has encontrado algo nuevo contáctanos o comenta este artículo y estaremos felices de añadir tu material a lo que existe todavía.
Sumérgete en las profundidades de un mundo mecánico en este simpático juego de aventuras y exploración.Explora y lucha en una tierra llena de robots y maquinaria corruptos.Todo mientras buscas respuestas a los misterios que te rodean.
Haiku, the Robot ha sido publicado el 28/03/2022 para PC. Nos ocupamos de actualizar el listado de las consolas por el cual el juego ha sido publicado a lo largo del tiempo en el caso de que los trucos se aplicaran también a las nuevas llegadas.
Descubre variados Trucos, Consejos y Estrategias para Haiku, the Robot (PC): Modo Dios y Super Velocidad.
Podemos también ofreceros el Trainer para este juego. En una página específica podrás descargar el Trainer de Haiku, the Robot, que te permitirá desbloquear nuevos trucos no desbloqueables de otro modo.
Al final de la página podréis leer la lista de Objetivos a conseguir para las correspondientes consolas, junto a una pequeña explicación de como alcanzarlos.
Y finalmente aquí hay los tan esperados trucos de este juego.