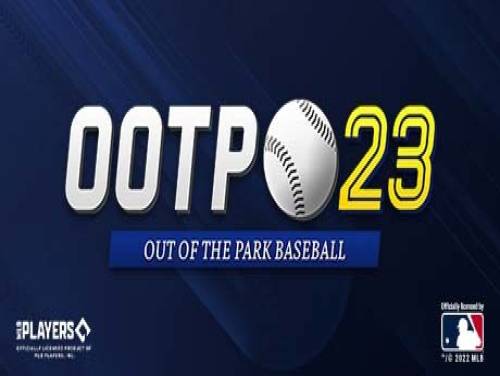 Hola y bienvenidos a Apocanow. Os presentamos el artículo sobre trucos y códigos de Out of the Park Baseball 23. Esperamos que os sirva y que os permita mejorar vuestra experiencia videolúdica.
Si puedes encontrar otros, no duden en enviárnoslos. Los añadiremos a los que existen todavía con eventuales agradecimientos públicos.
¡Juega lo que juegan los profesionales!Con licencia oficial de MLB, MLB Players Inc. y KBO, Out of the Park Baseball 23 es el más nuevo de la galardonada serie de estrategia deportiva.El sueño de un aficionado a los deportes se hace realidad y el único juego en ganar el premio Metacritic PC Game of the Year TWICE.
Tenemos material válido para PC. La lista de las consolas está en continua renovación desde el 22/03/2022, fecha cuando Out of the Park Baseball 23 ha sido publicado.
Descubre variados Trucos, Consejos y Estrategias para Out of the Park Baseball 23 (PC): Presupuesto, liquidez y tamaño del mercado.
¡Para ti un montón de trucos gracias al trainer de Out of the Park Baseball 23 descargable sobre esta página! Un Trainer es un programa que te permite de modificar el juego de manera segura añadiendo trucos no existentes en precedencia. ¡Encontrarás todos en esta página!
Al final de la página podréis leer la lista de Objetivos a conseguir para las correspondientes consolas, junto a una pequeña explicación de como alcanzarlos.
Terminadas todas las premisas, os mostramos los trucos que hemos reunido.