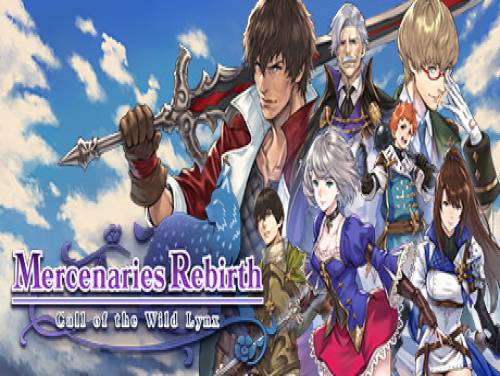 Bienvenido al artículo de este sitio asociado a los trucos y a los desbloqueables de Mercenaries Rebirth: Call of the Wild Lynx. Todos los secretos que conocemos relativos a este juego son escritos sobre esta página.
Si estás al corriente de nuevos trucos, estaremos felices de conocerlos. ¡Contáctanos o comenta este artículo! Ayudarás también otros usuarios que los están buscando.
¡Recoge la espada de la victoria junto con la princesa Kiera y los mercenarios Wild Lynx!Mercenaries Rebirth es un RPG táctico ambientado en un mundo de fantasía.
Los trucos que poseemos con válidos para PC y tendrían que serlo desde cuando el juego ha sido lanzado, o sea el 29/05/2022. Actualizamos el listado de las consolas cada vez que se añade una nueva a la lista.
Descubre variados Trucos, Consejos y Estrategias para Mercenaries Rebirth: Call of the Wild Lynx (PC): Súper unidades, enemigos débiles y velocidad de juego..
¿Quieres muchos trucos y que sean eficaces? Entonces tienes que probar el Trainer de Mercenaries Rebirth: Call of the Wild Lynx disponible sobre este sitio. Descárgalo y Ejecútalo mientras juegas: te permitirá desbloquear nuevos trucos no desbloqueables de otro modo.
Al final de la página podréis leer la lista de Objetivos a conseguir para las correspondientes consolas, junto a una pequeña explicación de como alcanzarlos.
Terminadas todas las premisas, os mostramos los trucos que hemos reunido.