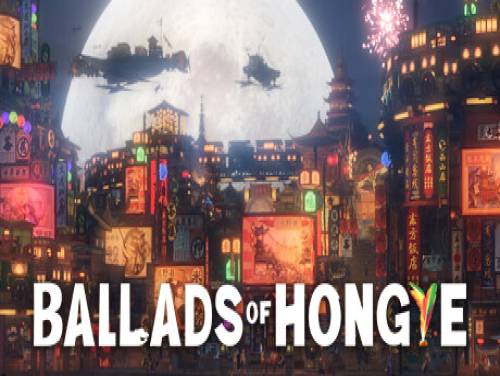 ¡Bienvenidos! A seguir hemos reunido los trucos de Ballads of Hongye, y no solo. Eventuales Achievements, Códigos y Trainer serán agregados en esta página si y cuando serán disponibles.
Si conoces otros desbloqueables o estrategias, no dudes en contactárnos o comentar el artículo. Lo rendirás más completo y útil para todos los visitantes.
Ballads of Hongye es un juego de estrategia de construcción de ciudades único.Como magistrado local, debe planificar y actuar con cuidado para completar los diversos desafíos en diferentes entornos para ganar el derecho a gobernar las tierras.Construye una ciudad próspera y revive el condado de Hongye mientras descubres una historia única.
Nuestro material puede ser utilizado con las siguientes consolas : PC. Esta lista se actualiza constantemente desde el PC o sea cuando el juego ha sido lanzado.
Descubre variados Trucos, Consejos y Estrategias para Ballads of Hongye (PC): Juego de velocidad, oro y madera..
Hemos también encontrado un Trainer para este juego. Este programa para PC permite de añadir trucos al juego que no podriás obtener de ninguna otra manera y activarlos mientras juegas.
Bajo los trucos también encontraréis la Lista de los Objetivos para este juego con una pequeña explicación de como obtenerlos todos.
Y finalmente aquí hay los tan esperados trucos de este juego.