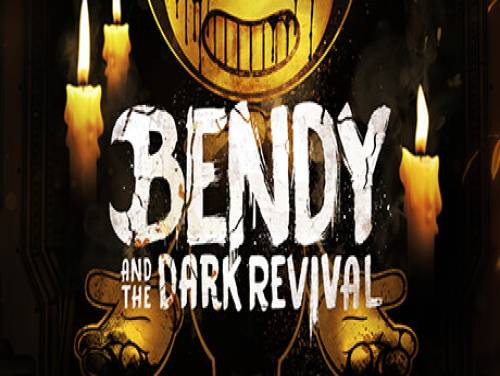 Hola y bienvenidos a Apocanow. Os presentamos el artículo sobre trucos y códigos de Bendy and the Dark Revival. Esperamos que os sirva y que os permita mejorar vuestra experiencia videolúdica.
¿Conoces otros? Estaremos contentos de recebirlos, a fin de poderlos publicar sobre el sitio actualizando este artículo.
Bendy and the Dark Revival® es un juego de terror de supervivencia en primera persona ambientado en el estudio de dibujos animados más espeluznante de la historia.Descubrir la verdad.Huye del estudio.Sobre todo, teme al demonio de la tinta... y sobrevive.
Todas las informaciones de los trucos contenidas en este artículo son válidas para Bendy and the Dark Revival desde el 15/10/2022, para las consolas PC. La lista se actualiza cada vez que el juego se publica para una nueva consola.':
Descubre variados Trucos, Consejos y Estrategias para Bendy and the Dark Revival (PC): Modo Dios, super salto y velocidad de juego..
Podemos también ofreceros el Trainer para este juego. En una página específica podrás descargar el Trainer de Bendy and the Dark Revival, que te permitirá desbloquear nuevos trucos no desbloqueables de otro modo.
Al final de la página también encontraréis una lista de objetivos desbloqueables de este juego con una pequeña guía.La lista es en inglés sin embargo hemos también agregado una versión traducida automaticamente para facilitar la comprensión.
Gracias por leer esta pequeña introduccíon. Vamos ahora a mostrar los trucos.