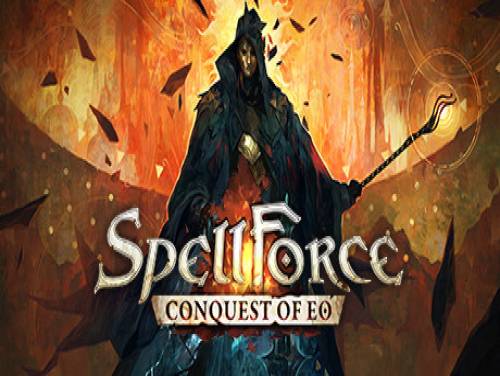 ¡Bienvenidos a Apocanow! Este artículo trata de trucos y códigos del juego SpellForce: Conquest of Eo y reúne en si todo el material videolúdico sobre este juego, en particular también Trainers, Achievements y eventuales guías.
Esperamos que os sirva de ayuda y que valoréis nuestro trabajo. Si tienes trucos a sugerir, comenta o contáctanos y actualizaremos la página
Mientras acumulas poder arcano, explora las tierras de Eo en este RPG de estrategia por turnos en constante evolución.Despliega ejércitos y héroes en combate, completa cientos de misiones y recolecta hechizos y artefactos para convertirte en el mago más poderoso.
Este juego ha sido otorgado el 03/01/2023 y los trucos que poseemos son válidos para PC. Este listado será actualizado en el tiempo cada vez que nos damos cuenta de la existencia de nuevas consolas sobre las cuales SpellForce: Conquest of Eo ha sido publicado.
Descubre variados Trucos, Consejos y Estrategias para SpellForce: Conquest of Eo (PC): Súper unidades, velocidad del juego, unidades enemigas débiles.
¿Quieres muchos trucos y que sean eficaces? Entonces tienes que probar el Trainer de SpellForce: Conquest of Eo disponible sobre este sitio. Descárgalo y Ejecútalo mientras juegas: te permitirá desbloquear nuevos trucos no desbloqueables de otro modo.
Hemos también reunido para vosotros la lista de los Achievements con al lado una pequeña explicación traducida de como obtenerlos.
Y finalmente aquí hay los tan esperados trucos de este juego.