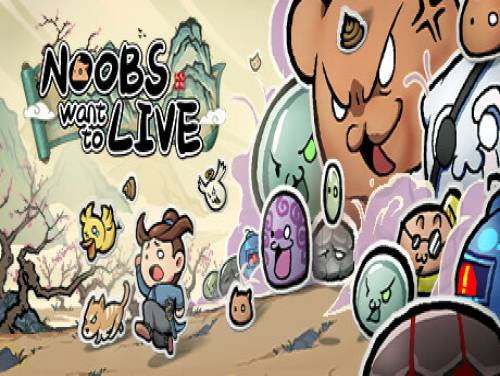 ¡Os presentamos la página de Apocanow dedicada a los trucos y secretos de Noobs Want to Live! En si se encuentan todos los desbloqueables y estrategias para seguir adelante en el juego, superar las partes dificiles y descubrir nuevas partes del juego.
¡Podrían no ser todos! Si has encontrado algo nuevo contáctanos o comenta este artículo y estaremos felices de añadir tu material a lo que existe todavía.
Noobs Want to Live es un roguelike de ritmo rápido con diferentes personajes y un gran grupo de habilidades para elegir (¡incluso crear sinergias entre sí!) Lucha, mata, crece.¡Cada carrera es una nueva oportunidad para crear una construcción arrolladora!
Noobs Want to Live ha sido publicado el 13/01/2023 para PC. Nos ocupamos de actualizar el listado de las consolas por el cual el juego ha sido publicado a lo largo del tiempo en el caso de que los trucos se aplicaran también a las nuevas llegadas.
Descubre variados Trucos, Consejos y Estrategias para Noobs Want to Live (PC): Salud ilimitada, monedas y oro, velocidad de juego y modo dios.
¡Para ti un montón de trucos gracias al trainer de Noobs Want to Live descargable sobre esta página! Un Trainer es un programa que te permite de modificar el juego de manera segura añadiendo trucos no existentes en precedencia. ¡Encontrarás todos en esta página!
Bajo los trucos también encontraréis la Lista de los Objetivos para este juego con una pequeña explicación de como obtenerlos todos.
Y finalmente aquí hay los tan esperados trucos de este juego.