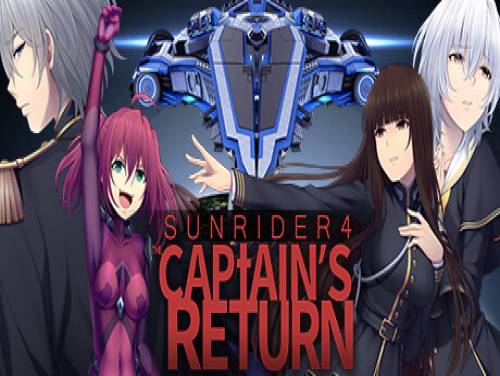 Bienvenido al artículo de este sitio asociado a los trucos y a los desbloqueables de Sunrider 4: The Captain's Return. Todos los secretos que conocemos relativos a este juego son escritos sobre esta página.
Si puedes encontrar otros, no duden en enviárnoslos. Los añadiremos a los que existen todavía con eventuales agradecimientos públicos.
¡El Capitán Kayto Shields regresa del exilio en Sunrider 4: El regreso del Capitán para una nueva aventura espacial!
Este juego ha sido otorgado el 08/01/2023 y los trucos que poseemos son válidos para PC. Este listado será actualizado en el tiempo cada vez que nos damos cuenta de la existencia de nuevas consolas sobre las cuales Sunrider 4: The Captain's Return ha sido publicado.
Descubre variados Trucos, Consejos y Estrategias para Sunrider 4: The Captain's Return (PC): Salud, energía y velocidad de juego ilimitadas.
¿Quieres muchos trucos y que sean eficaces? Entonces tienes que probar el Trainer de Sunrider 4: The Captain's Return disponible sobre este sitio. Descárgalo y Ejecútalo mientras juegas: te permitirá desbloquear nuevos trucos no desbloqueables de otro modo.
Para vosotros hemos también puesto a disposición la lista de Achievements de este juego con una explicación traducida automaticamente de como desbloquearlos.
Gracias por leer esta pequeña introduccíon. Vamos ahora a mostrar los trucos.