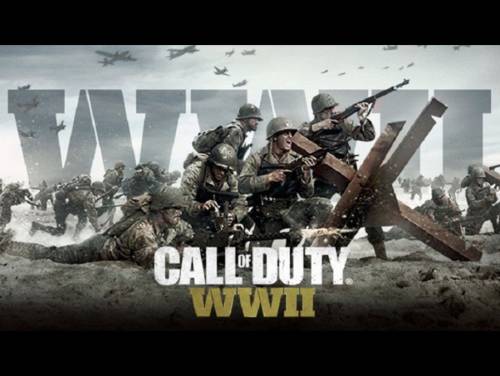 ¡Bienvenidos a Apocanow! Este artículo trata de trucos y códigos del juego Call of Duty: WWII y reúne en si todo el material videolúdico sobre este juego, en particular también Trainers, Achievements y eventuales guías.
Si estás al corriente de nuevos trucos, estaremos felices de conocerlos. ¡Contáctanos o comenta este artículo! Ayudarás también otros usuarios que los están buscando.
Call of Duty de vuelta a sus raíces con Call of Duty: la segunda guerra mundial, una experiencia impresionante que va a traer una nueva generación en la Segunda Guerra Mundial.
Nuestro material puede ser utilizado con las siguientes consolas : PC / PS4 / XBOX ONE. Esta lista se actualiza constantemente desde el PC / PS4 / XBOX ONE o sea cuando el juego ha sido lanzado.
Descubre variados Trucos, Consejos y Estrategias para Call of Duty: WWII (PC / PS4 / XBOX ONE): Ilimitado De Salud y Munición Ilimitada.
¡No solo, podemos también ofreceros la guía de este juego! Consultad la guía de Call of Duty: WWII de apocanow,o sea una selección de videos de YouTube creada específicamente por terceros usuarios con el fin de orientar todos los otros jugadores hacia el cumplimiento del juego. A menudo las guías son también útiles para completar Objetivos y Trofeos.
Call of Duty: WWII tiene también a disposición un Trainer promo. Si lo descargas y lo ejecutas mientras juegas, te permitirá obtener funcionalidades nuevas, normalmente trucos suplementarios que no podrías obtener de ninguna otra manera.
Bajo los trucos también encontraréis la Lista de los Objetivos para este juego con una pequeña explicación de como obtenerlos todos.
Vamos a mostraros los trucos después de la introducción que acabamos de escribir.