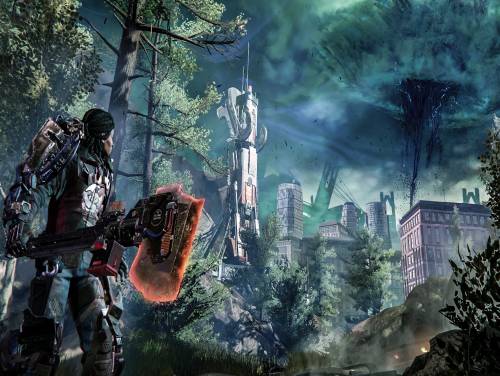 Hola y bienvenidos a Apocanow. Os presentamos el artículo sobre trucos y códigos de The Surge 2. Esperamos que os sirva y que os permita mejorar vuestra experiencia videolúdica.
Esperamos que os sirva de ayuda y que valoréis nuestro trabajo. Si tienes trucos a sugerir, comenta o contáctanos y actualizaremos la página
Explorar el enorme y la devastación de la Ciudad de Jericó y trata de sobrevivir. Se enfrenta a terribles amenazas en luchas sin piedad, arrancadas, y extrae las extremidades de sus oponentes y conseguir que sus equipos.
Todas las informaciones de los trucos contenidas en este artículo son válidas para The Surge 2 desde el 24/09/2019, para las consolas PC / PS4 / XBOX ONE. La lista se actualiza cada vez que el juego se publica para una nueva consola.':
Descubre variados Trucos, Consejos y Estrategias para The Surge 2 (PC / PS4 / XBOX ONE): Ilimitado de salud y Ilimitado aguante.
¿No basta?¡Tenemos además la guía de The Surge 2! Puedes encontrarla en la específica guía de The Surge 2 de este sitio. Si te has bloqueado en algún punto del juego no hay mejor manera que consultar los videos que hemos reunido para ti.
Hemos también encontrado un Trainer para este juego. Este programa para PC permite de añadir trucos al juego que no podriás obtener de ninguna otra manera y activarlos mientras juegas.
Al final de la página podréis leer la lista de Objetivos a conseguir para las correspondientes consolas, junto a una pequeña explicación de como alcanzarlos.
Vamos a mostraros los trucos después de la introducción que acabamos de escribir.