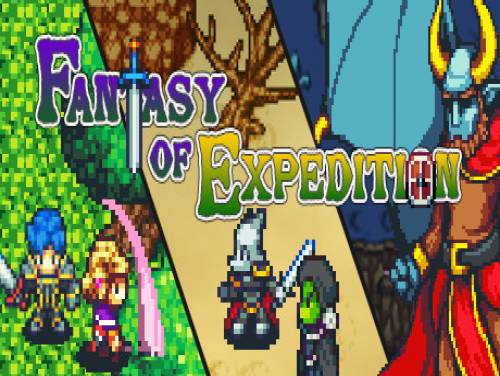 Bienvenido al artículo de este sitio asociado a los trucos y a los desbloqueables de Fantasy of Expedition. Todos los secretos que conocemos relativos a este juego son escritos sobre esta página.
Si estás al corriente de nuevos trucos, estaremos felices de conocerlos. ¡Contáctanos o comenta este artículo! Ayudarás también otros usuarios que los están buscando.
Fantasy of Expedition es un juego de aventuras de estrategia roguelike en el que los jugadores lideran a su ejército en una expedición encargada desde los cielos. ¡Presta atención a las elecciones que haces en nuestros mapas aleatorios! Recluta, compra y recolecta reliquias para ganar batallas y resolver eventos. ¡Tu destino te espera!
Este juego ha sido otorgado el 13/09/2020 y los trucos que poseemos son válidos para PC. Este listado será actualizado en el tiempo cada vez que nos damos cuenta de la existencia de nuevas consolas sobre las cuales Fantasy of Expedition ha sido publicado.
Descubre variados Trucos, Consejos y Estrategias para Fantasy of Expedition (PC): Consejos Útiles.
Para vosotros hemos también puesto a disposición la lista de Achievements de este juego con una explicación traducida automaticamente de como desbloquearlos.
Vamos a mostraros los trucos después de la introducción que acabamos de escribir.