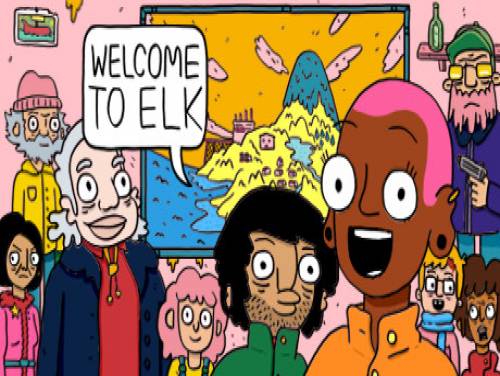 Nos complace de mostraros el material videolúdico que hemos reunido para Welcome to Elk.
Si puedes encontrar otros, no duden en enviárnoslos. Los añadiremos a los que existen todavía con eventuales agradecimientos públicos.
Welcome to Elk es una aventura biográfica ambientada en una isla como ninguna otra, donde cada personaje que conoces tiene una historia que contar. Desde lo extraño y maravilloso hasta lo oscuro y desesperado, todas las historias que se cuentan sobre Elk están basadas en historias reales de la vida en la carretera menos transitada.
Nuestro material puede ser utilizado con las siguientes consolas : PC. Esta lista se actualiza constantemente desde el PC o sea cuando el juego ha sido lanzado.
Descubre variados Trucos, Consejos y Estrategias para Welcome to Elk (PC): Consejos Útiles.
Al final de la página podréis leer la lista de Objetivos a conseguir para las correspondientes consolas, junto a una pequeña explicación de como alcanzarlos.
La introducción ha terminado. Aquí hay los trucos de este juego.