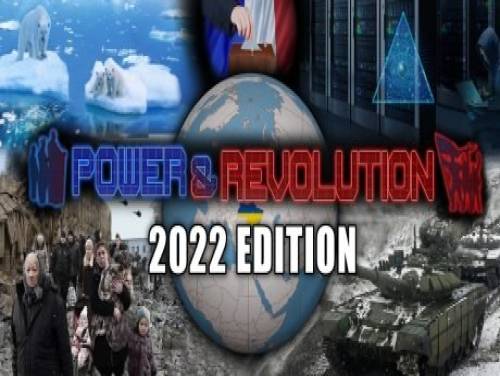 Bienvenidos a la página relativa a los trucos de Power and Revolution 2022 Edition. Os mostramos todo el material que hemos encontrado, siendo esto un sitio totalmente dedicado a los trucos y a las guías de videojuegos.
Si estás al corriente de nuevos trucos, estaremos felices de conocerlos. ¡Contáctanos o comenta este artículo! Ayudarás también otros usuarios que los están buscando.
¡Nueva edición del simulador del mundo moderno en el que juegas como jefe de estado o miembro de la oposición!Principales acontecimientos: la guerra en Ucrania y sus secuelas, teorías de conspiración, noticias falsas, interferencia de inteligencia, bienestar animal y objetivos climáticos.
Power and Revolution 2022 Edition ha sido publicado el 07/03/2022 para PC. Nos ocupamos de actualizar el listado de las consolas por el cual el juego ha sido publicado a lo largo del tiempo en el caso de que los trucos se aplicaran también a las nuevas llegadas.
Descubre variados Trucos, Consejos y Estrategias para Power and Revolution 2022 Edition (PC): Máxima popularidad y velocidad de juego..
¡Para ti un montón de trucos gracias al trainer de Power and Revolution 2022 Edition descargable sobre esta página! Un Trainer es un programa que te permite de modificar el juego de manera segura añadiendo trucos no existentes en precedencia. ¡Encontrarás todos en esta página!
Para vosotros hemos también puesto a disposición la lista de Achievements de este juego con una explicación traducida automaticamente de como desbloquearlos.
Vamos a mostraros los trucos después de la introducción que acabamos de escribir.