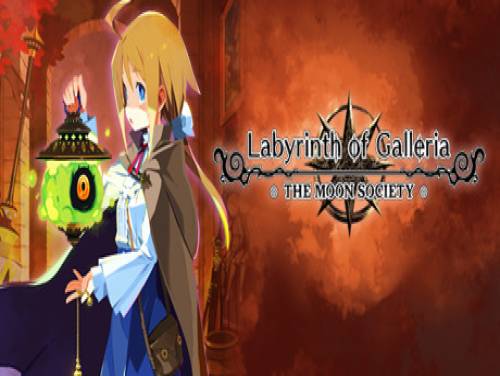 Bienvenidos a la página relativa a los trucos de Labyrinth of Galleria: The Moon Society. Os mostramos todo el material que hemos encontrado, siendo esto un sitio totalmente dedicado a los trucos y a las guías de videojuegos.
¡Si has encontrado nuevos secretos o códigos y quieres compartirlos, no dudes! Estamos siempre felices de poder integrar nuestro material con otro y ponerlo disponible a todos.
En las afueras de la ciudad hay un palacio que se dice alberga la entrada a un laberinto rebosante de tesoros.¿Desea descubrir los misterios mágicos escondidos dentro?
Labyrinth of Galleria: The Moon Society ha sido publicado el 14/01/2023 para PC. Nos ocupamos de actualizar el listado de las consolas por el cual el juego ha sido publicado a lo largo del tiempo en el caso de que los trucos se aplicaran también a las nuevas llegadas.
Descubre variados Trucos, Consejos y Estrategias para Labyrinth of Galleria: The Moon Society (PC): Súper unidades, velocidad de juego y enemigos débiles..
¡Si queréis muchos trucos para Labyrinth of Galleria: The Moon Society es vuestro día de suerte! Tenemos a disposición un Trainer que, una vez descargado y ejecutado durante el juego, os permitirá de desbloquear muchos trucos. Podréis encontrar la lista de los trucos desbloqueables más abajo.
Al final de la página podréis leer la lista de Objetivos a conseguir para las correspondientes consolas, junto a una pequeña explicación de como alcanzarlos.
Después de esta introducción sobre el juego, aquí hay los trucos que os hemos prometido.