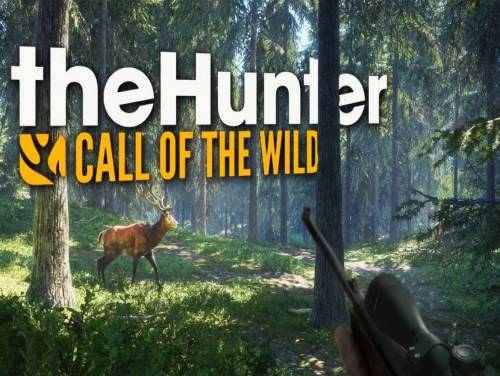 Bienvenidos a la página relativa a los trucos de theHunter: Call Of The Wild. Os mostramos todo el material que hemos encontrado, siendo esto un sitio totalmente dedicado a los trucos y a las guías de videojuegos.
Esperamos que os sirva de ayuda y que valoréis nuestro trabajo. Si tienes trucos a sugerir, comenta o contáctanos y actualizaremos la página
TheHunter: la Llamada de la naturaleza es la caza de un juego ambientado en un mundo abierto lleno de vida salvaje y muy realista. La experiencia de la caza en un solo jugador o multijugador, dependiendo de su presa, y el desarrollo de habilitar interesantes para su personaje en el transcurso del juego.
theHunter: Call Of The Wild ha sido publicado el 16/02/2017 para PC / PS4 / XBOX ONE. Nos ocupamos de actualizar el listado de las consolas por el cual el juego ha sido publicado a lo largo del tiempo en el caso de que los trucos se aplicaran también a las nuevas llegadas.
Descubre variados Trucos, Consejos y Estrategias para theHunter: Call Of The Wild (PC / PS4 / XBOX ONE): Congelación De Los Animales y Establecer el Tiempo de 8AM.
Es también disponible el Trainer para theHunter: Call Of The Wild. Un trainer es un programa que añade trucos al juego si ejecutado mientras el mismo es en ejecución. Al final de la página hay una lista de trucos que es posible desbloquear con este programa.
Hemos también reunido para vosotros la lista de los Achievements con al lado una pequeña explicación traducida de como obtenerlos.
Vamos a mostraros los trucos después de la introducción que acabamos de escribir.