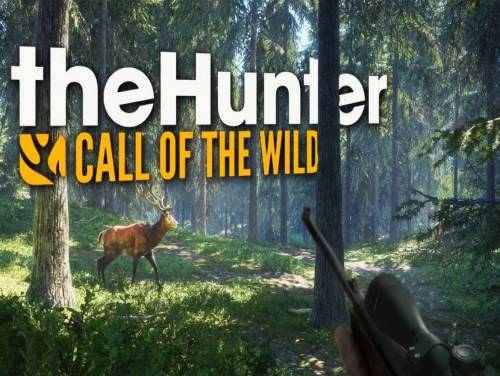 Bienvenido a la página de los trucos de theHunter: Call Of The Wild. Se le mostrará todo el material que encontramos, siendo este un sitio completamente dedicado a los trucos y soluciones de videojuegos.
esperamos que pueda ser de ayuda y que usted podrá apreciar nuestro trabajo Si tiene trucos para sugerir, comente o ponte en contacto con nosotros y vamos a actualizar la página.
TheHunter: la Llamada de la naturaleza es la caza de un juego ambientado en un mundo abierto lleno de vida salvaje y muy realista. La experiencia de la caza en un solo jugador o multijugador, dependiendo de su presa, y el desarrollo de habilitar interesantes para su personaje en el transcurso del juego.
theHunter: Call Of The Wild fue publicado 16/02/2017 a PC / PS4 / XBOX ONE. Nosotros nos ocupamos de la actualización de la lista de la consola para la que el juego fue lanzado con el tiempo si los trucos están también se aplicaron a los recién llegados.
Descubrir Trucos, Códigos, Cheats y Consejos para theHunter: Call Of The Wild (PC / PS4 / XBOX ONE): Congelación De Los Animales y Establecer el Tiempo de 8AM.
también disponible con el instructor a theHunter: Call Of The Wild. Un entrenador es un programa que agrega trucos para el juego si se ejecuta mientras se está ejecutando. En la parte inferior de la página hay una lista de trucos que puede desbloquear con este programa.
También hemos recopilado para usted la lista de Logros junto con una pequeña explicación traducida sobre cómo obtenerlos.
Pasemos a mostrarte los trucos después de la introducción que acabamos de escribir.